Noculate Starter 20kg
SKU FNOCS20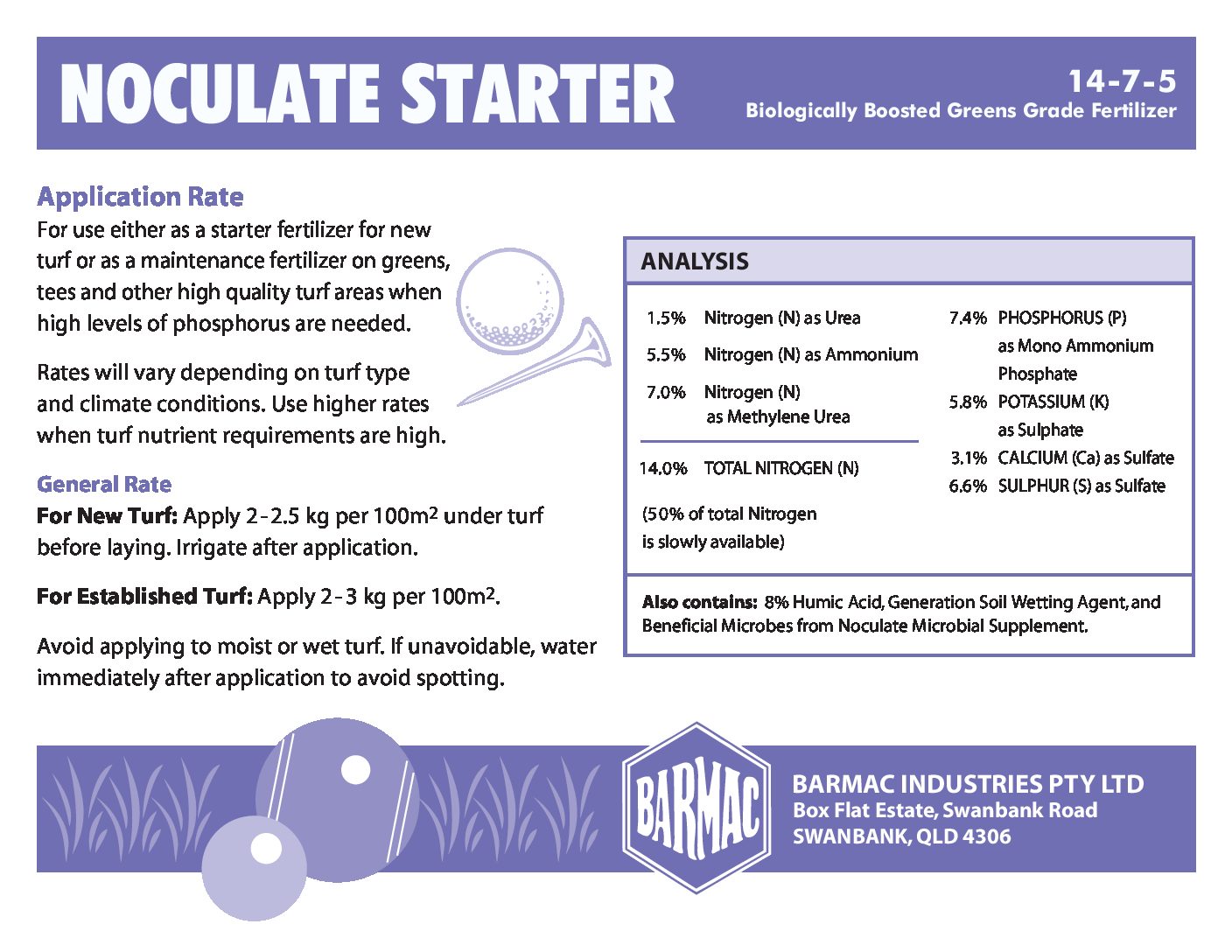 Price (incl. GST):
$143.00
Analysis: 14-7-5 + 3% Ca 8% Humic, Wetters & Microbes (50%MU)
Product Details:
Noculate Starter greens grade fertiliser is scientifically designed to address both biological and chemical needs of soil nutrition. For use either as a starter fertiliser for new turf or as a maintenance fertiliser on greens, tees and other high quality turf areas when high levels of phosphorus are needed. Each of the noculate granular products contains high quality nutrition along with humic acid, kelp, soil wetting agent and 24 strains of beneficial microbes all in the one product.
Have a question about our products?
Contact