Fertech Special FEX 20lt
SKU FFERSPFX20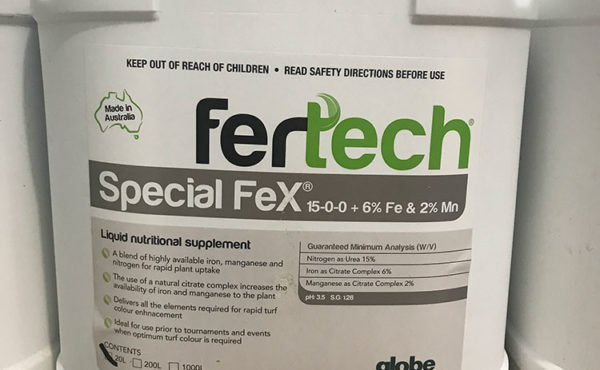 Price (incl. GST):
$132.00
Analysis: 15-0-0 + 6%Fe & 2%Mn
Product Details:
A unique liquid fertiliser formulation combining the synergistic effects of iron, manganese and nitrogen to provide superior turf colour, and stimulate vigorous growth. Used professionally for use prior to tournaments for colour improvement. Lawn Addicts brings this amazing product to your home.
Have a question about our products?
Contact